Negar Ehteshami has just paid the equivalent of R46 million in rials in cash for a luxurious apartment. But her new home is not in New York or London, it is in the capital of Iran.
"I am a millionaire because of this apartment," says Ehteshami, an interior designer from a rich Iranian family who has always lived in an affluent northern Tehran neighbourhood.
"But nothing else in my life resembles the life of a millionaire."



Moving her Hermes handbag out of the way as she closes the window of her 300m2 apartment, Ehteshami says. "Here I feel [as though] I am inside a helicopter. I can see the whole city."

Her tale has echoes in much of the West, where a surge in house prices has been fuelled partly by easy lending. In Iran, however, people are still being priced out of the market.

Mansour Bagheri, a businessman living in Germany since 1980, hopes to make a fortune from this business model.

"I get loans in Europe, where I live, and buy apartments in Tehran. I am all set to become super rich," he says.

The property boom in the fourth-largest oil producer has been powered by the economic policies of President Mahmoud Ahmadinejad since he was elected in 2005, economic analysts say.

Last year house prices more than doubled, after rising by 65 percent in 2006 and more than 50 percent in 2005. With interest rates below inflation, some economists see huge scope for prices to keep rising as Iranians seek a store of value in property.

Economist Reza Abdizadeh said: "The high prices might be a bubble. It might be fake and illogical, but it is a fact. Historically, housing prices have never dropped in Iran. The government might be able to stop prices from rising, but will not succeed in lowering them."

Shortly after Ahmadinejad was elected, his government began lending substantial sums to individuals and companies that had plans to create jobs.

The "quick-impact loans", which were intended to reduce unemployment from an official rate exceeding 10 percent, alarmed many, including Central Bank of Iran governor Tahmasb Mazaheri, because such a stimulus is also a classic trigger for inflation hikes.

Economist Saeed Leylaz said: "It has created problems … in effect the main issue is massive floating capital."

The government has said that those who used the money to invest in property and not to create jobs would be banned from obtaining loans for five years.

Criticised by politicians and economists for his populist economic policies, Ahmadinejad cut bank interest rates despite strong liquidity growth last year. They are now well below inflation, currently above 20 percent a year.



This will apparently be the tallest tower in Iran...







Aftab Tower:



Toyota Tower: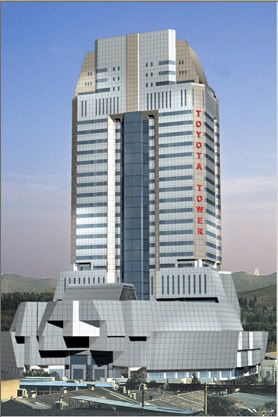 Nokia Tower:


Administration Building: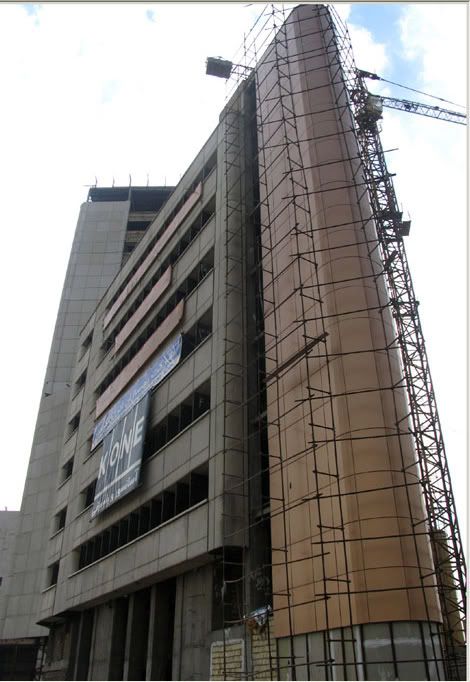 Tehran and Tehran metro.

(22F)



(22F)



Kordestan.